561-621-2517
Our Veterans Alcohol And Drug Rehab Program In Palm Beach
Our Veteran and Military Services Program aims to serve Veterans and their families with compassionate, competent, and responsive inpatient drug and alcohol rehab in Palm Beach. Our therapies are conducted by highly-trained personnel who understand and support the unique experiences of Veterans and their families. It's a small way that Sunrise Detox Palm Beach can say "Thank you" and care for our heroes in uniform.
Commitment To Our Veterans
We give Veterans customized treatment guided by dedicated and accredited medical and clinical experts with decades of experience in substance use care and evidence-based therapies. Sunrise Detox Palm Beach closely collaborates with many U.S. Department of Veterans Affairs (VA) providers to make certain that our substance use and mental health treatments address unique healthcare needs.
We are dedicated to life-saving addiction care for Veterans and their families. Our services will help you develop necessary skills for a healthier recovery while treating you with the empathy and compassion you have a right to.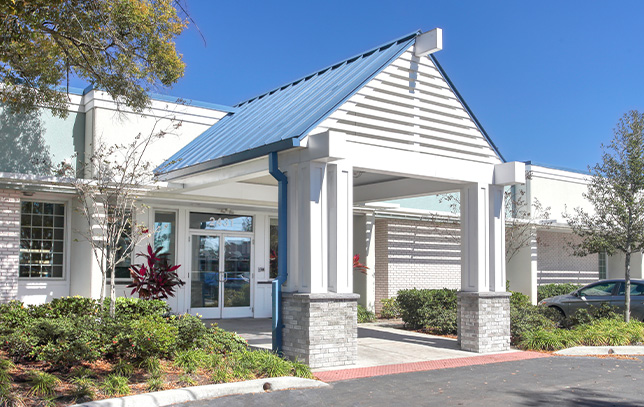 Creating A Continuum Of Care In Palm Beach
Sunrise Detox Palm Beach works closely with neighboring VA offices to provide and arrange differing levels of support for approved Veterans served by the VA Community Care Network (CCN).
At the foundation of our approach is an established Substance Use Disorder (SUD) treatment model created to meet the full range of addiction treatment requirements from inpatient services to outpatient counseling that perfectly complements the VA system of care. Our method of treatment is known to be powerful in helping VA patients attain stability, improved health, and enduring recovery from addiction and mental health disorders. Features of our treatment model are:
Instant access to comprehensive services from detox to counseling
Case management and coordination of support with VA offices
Specialty Veteran-focused psychiatry, internal medicine, counseling care, and peer support
Medication-assisted treatment with FDA-authorized medicines
Meditation as a co-adjuvant treatment to lower anxiety
Transportation arranged to and from our facilities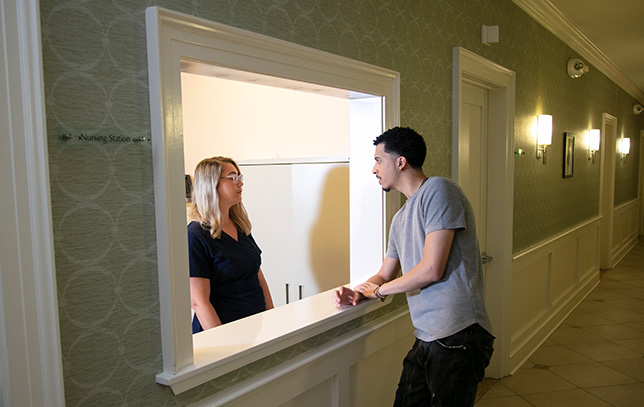 Customized Substance Use Disorder Care for Veterans
OptumServe has named Sunrise Detox Palm Beach as an authorized provider under the VA's Community Care Network to offer qualified Veterans with specialty Substance Use Disorder (SUD) treatment.
If you're an approved VA patient, you can acquire support at Sunrise Detox Palm Beach through a referral from your community VA office or VA provider. When the VA or VA provider makes the referral, we will quickly make arrangements for treatment with the VA, ensuring that you have complete access to treatment and services in our programs while also setting a time for your return visit to the VA for further assistance.
Sunrise Detox Palm Beach participates in case conferences with local VA administration to ensure program quality and continuity of care. And we frequently ask for comments from Veterans and their loved ones to be certain that full satisfaction is always present.
You Are Entitled To The Top Veterans' Drug And Alcohol Rehab Program In Palm Beach
The sacrifice every Veteran and their loved ones have made to serve and protect us instills a unique responsibility on every VA CCN provider to offer care promptly, professionally, and effectively. We recognize the privilege of that duty and will be proactive in all aspects of our work to ensure you and your family understands the extent of our appreciation. To talk to a SUD professional, contact 561-621-2517 or submit the form below today!