561-621-2517
Sunrise Detox Costs Near Palm Beach
At Sunrise Detox, we attempt to make our detox services as economical as possible while still providing you first-rate, individualized care. We invite you to keep reading to get more information on Sunrise Detox costs in Palm Beach and how we work with your insurance company to get as much of your care covered as possible. If you can't find the answers to your concerns about insurance and costs, contact us at 561-621-2517 anytime. We are always ready to assist you.
How Much Does Detox Cost Near Palm Beach?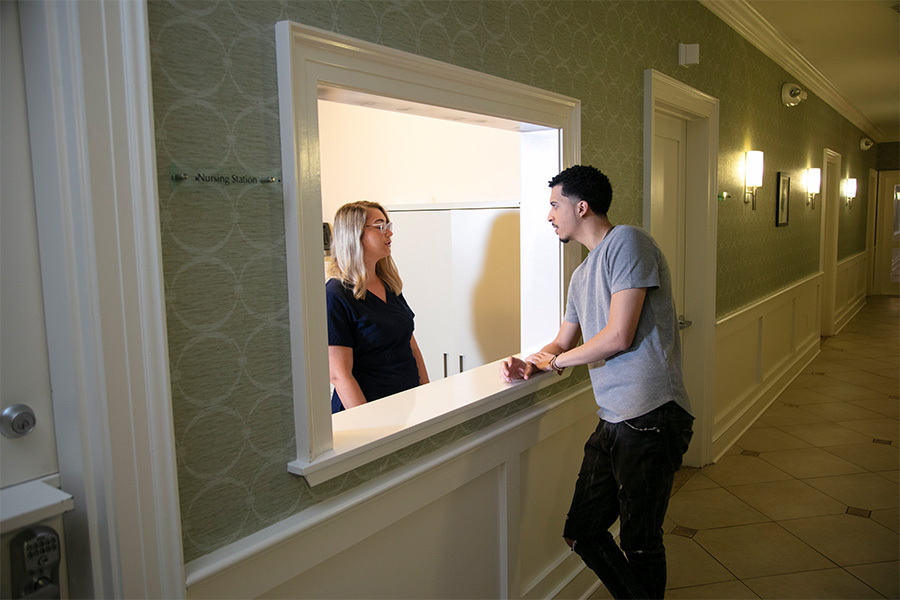 Several factors will determine your overall Sunrise Detox costs in Palm Beach:
What kind of care and medication you obtain over the course of detox
Whether you are insured or not
What your insurance plan covers
If you self-pay, the timeframe for you stay here
When you call us about enrolling in our program, our experienced staff will ask for your insurance policy information and clarify how we will calculate the cost of your treatment. After finding out more about your insurance coverage, we can give you an approximation of how much our detox treatment will cost you out of pocket. We'll then advise you of further costs as your care progresses. We are always pleased to attend to any concerns about your costs and discuss payment options.
Is My Detox Covered By Insurance In Palm Beach?
Sunrise Detox Palm Beach takes most commercial insurance coverages. At present, we are unable to accommodate Medicaid. Please dial 561-621-2517 to talk about Medicare coverages.
Your insurance policy will dictate if you will have to pay anything after insurance has been applied. Our knowledgeable staff is well-versed with the ins and outs of insurance and will willingly work with your provider to get as much coverage as possible. We'll do everything in our power to make certain you are provided the full benefits of your policy. We'll even assist with the documentation for plans like FMLA and short-term disability. Once all your benefits are processed, we'll let you know of any residual charges you owe us.
If your policy doesn't cover your Sunrise Detox costs in Palm Beach, we will help you choose a budget-friendly option for self-pay. You are entitled to the best substance use care, and we are glad to work with you to make that happen.
Insurers We Work With
We strive to assist as many individuals, families, and regions as possible. This entails collaborating with many different health insurers. Below are some of the major in-network insurers we are affiliated with. Contact us at 561-621-2517 today to find out if we take your specific insurance policy.
Can I Get Care From Sunrise Detox Palm Beach If I Don't Have Insurance?
Not being covered by insurance shouldn't prevent you from obtaining quality substance use care. You are still encouraged to contact our treatment center if you have little or no coverage. If that's your case, we'll let you know our present self-pay rate and discuss your options for payment.
Even if our options aren't suitable for you, we still have a goal for you to detox with safety in mind. We'll help you select another treatment center that suits your needs more appropriately. Your welfare is our chief concern.
Take The First Step Toward Recovery Today
If you or a loved one needs to enter detox for a substance use disorder, contact 561-621-2517 or complete the form on this page today. One of our representatives will reply promptly and help you. We welcome calls 24/7, all year long. We are ready for you now.