561-621-2517
When you need treatment for an alcohol or drug addiction near Ocean Ridge, FL, Sunrise Detox Center is standing by to help. We provide a safe setting to detox under professional medical guidance. You'll have a cozy room in our inpatient facility and 24/7 support from knowledgeable clinicians who use evidence-based treatments to manage withdrawal symptoms. We also personalize your plan of treatment for your specific circumstances to provide the best first step for your journey to a sober life.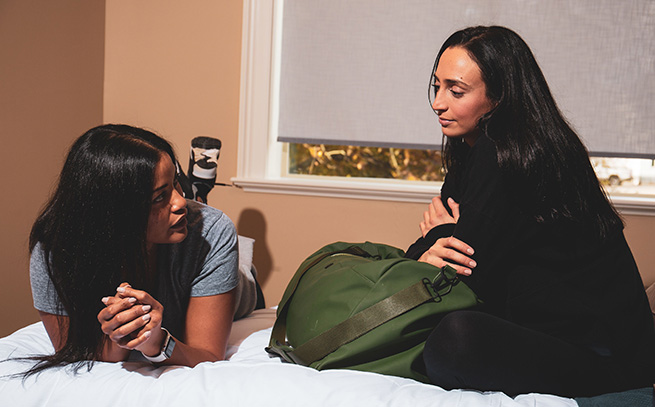 Customized Inpatient Medical Detox Near Ocean Ridge, FL
We know individuals at Sunrise have greater success if they receive individualized detox services. For this personalized treatment, you begin by completing a full medical assessment. We then adjust our detox process to fit your requirements and provide your own treatment plan that our clinicians use to make sure you get the safest, highest quality treatment feasible. They check on you frequently, monitor your vital readings, and administer treatments for harmful withdrawal symptoms.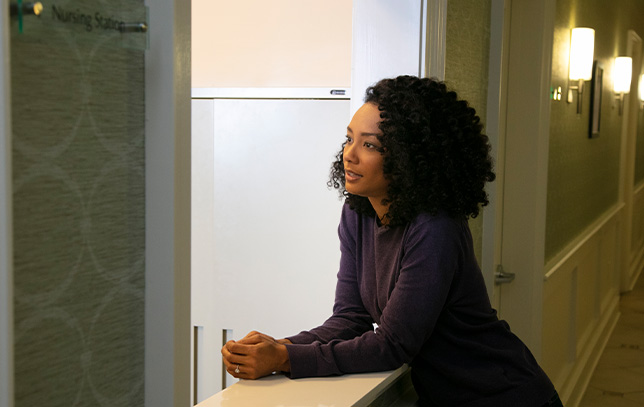 Alcohol Detox
Many people must detox from alcohol when they decide to stop. Sunrise's alcohol detox services by Ocean Ridge help you move forward in this phase as comfortably and safely as possible. Our experienced staff is there for you at all times if you need assistance. They use approved medications to appropriately taper you from alcohol to give your body a chance to adjust and prevent the most harmful withdrawal symptoms.
Drug Detox
Drug detoxification expels harmful substances out of your body and puts you on road to recovery. The nurturing team members at Sunrise are committed to providing custom-tailored drug detox services by Ocean Ridge. They pay close attention to your medical history and how you react to treatment so you can safely but effectively taper you off drugs while keeping you as comfortable as feasibly possible.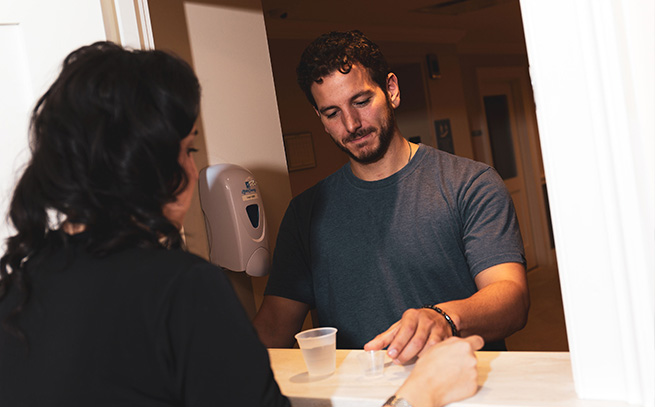 Expertly Directed Medical Detox Near Ocean Ridge
Attempting to detox with no medical care puts you at risk of distressing side effects and could even be deadly. The staff at Sunrise Detox Center will supervise your drug or alcohol detox by Ocean Ridge, FL. We assist you through detox from a range of substances such as:
Alcohol
Opioids
Heroin
Cocaine
Amphetamines
Benzodiazepines
Designer drugs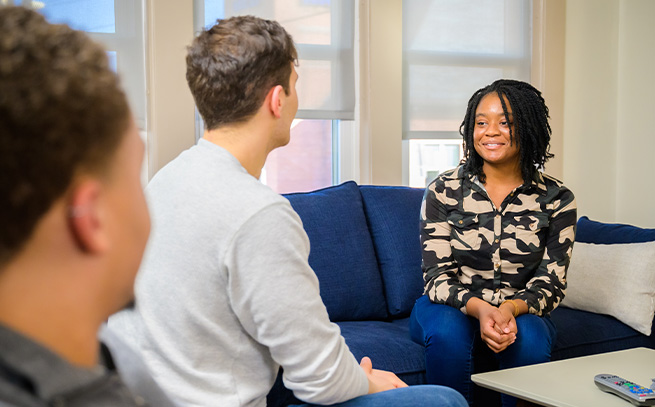 Professional Counseling For Drug And Alcohol Detox
Trying to recover from substance use disorders is a process. Sunrise Detox provides optional counseling that is designed to support our medical detox services by Ocean Ridge. This counseling incorporates:
Individual therapy
Group therapy
Family Therapy
Peer support sessions
Professional counselors lead all therapy sessions. If you go, you'll explore the origins of substance use and how to live without chemical dependencies. You can also meet others seeking substance use recovery and listen to their experiences.
Relaxing Accommodations For Alcohol And Drug Detox Near Ocean Ridge
You need ample rest throughout detox. We designed the Sunrise Detox facility with comfort being a top priority. Throughout your stay, you'll occupy a tastefully decorated, well-appointed bedroom and attached bath with a maximum of one additional patient. Here, you can sleep or watch TV. There is also the option of private lodging by special request. Chef-prepared meals are offered in our welcoming dining hall, and you are able to enjoy a snack or beverage any time, day or night. Our detox facility also has dedicated resident spaces when you're up for leaving your room. Try one of our games or watch TV in the patient lounge. Take in some fresh air on the outdoor patio. And we are hopeful you'll make a few lasting friendships when socializing with other patients.
Coming To Sunrise Detox Is Your Beginning Step Along Our Continuum Of Care
Whenever you're prepared to take the first stride toward a sober life, Sunrise Detox can help. For a great number of folks, our inpatient detox services near Ocean Ridge are the start of their road to recovery. We allow you to detox from alcohol or drugs as carefully and painlessly as possible. Our licensed clinicians offer 24/7 care to sustain your comfort levels and create an aftercare plan with you and your loved ones before you leave. Our goal is to allow you to detox effectively and prepare you for continuing therapy to aid you over your journey to recovery.
Supporting Your Family Throughout Detox
We know one family member's addiction negatively impacts the entire family, and the stress of the recovery period also touches all involved. Sunrise Detox provides alcohol and drug detox services near Ocean Ridge for both patients and their families. We seek to enlighten and guide families by helping them:
Locate an experienced interventionist
Develop an understanding of addiction and associated disorders
Face the challenges of having a loved one in treatment
Understand how to assist a loved one in detox
Design aftercare blueprints for future care
Reach Out To Us About Safe Drug And Alcohol Detox By Ocean Ridge Today
Sunrise Detox Palm Beach is here when you need safe detox services. Call 561-621-2517 or fill out the form on this page for immediate assistance. We respond 24 hours a day, every day of the year. Find help now.